A beautifully made WHMCS administrator theme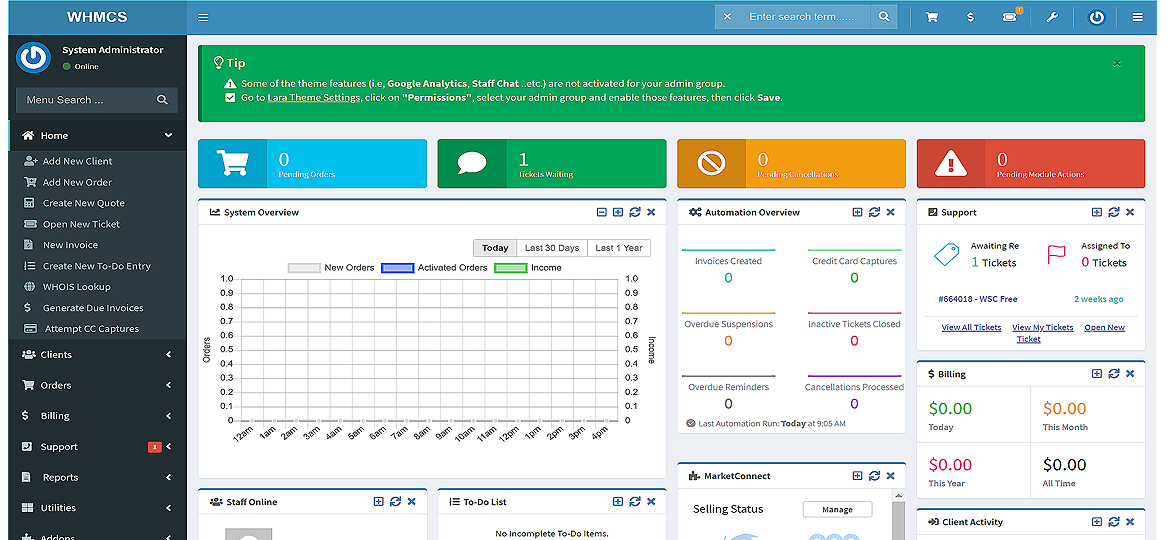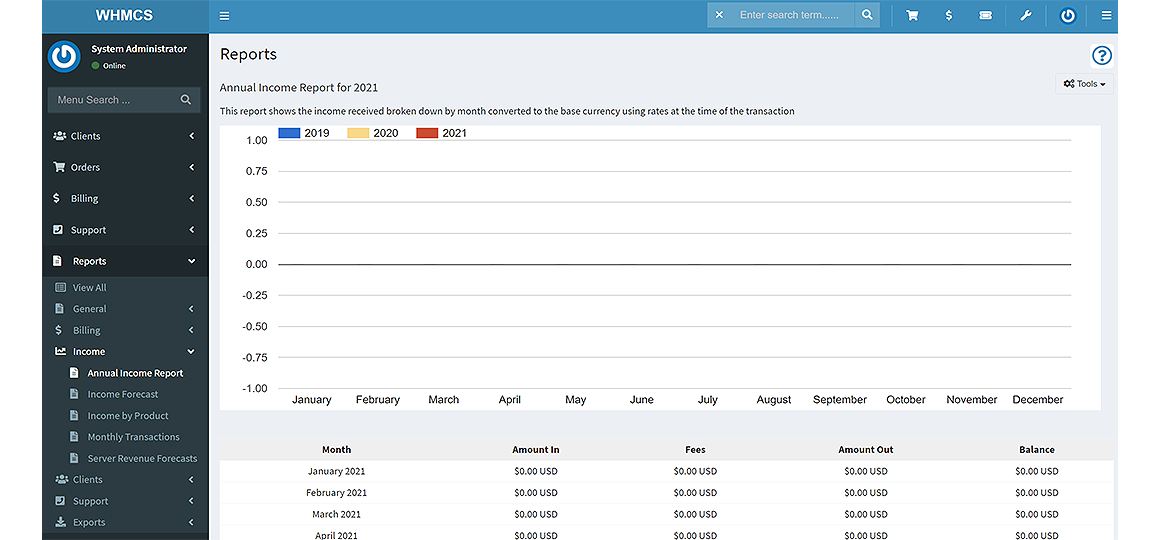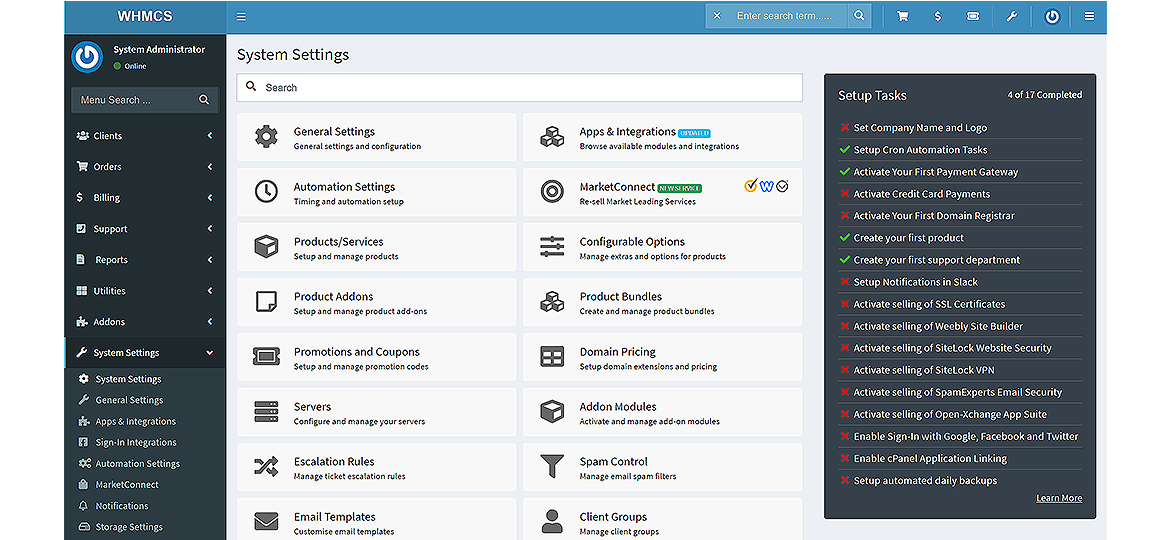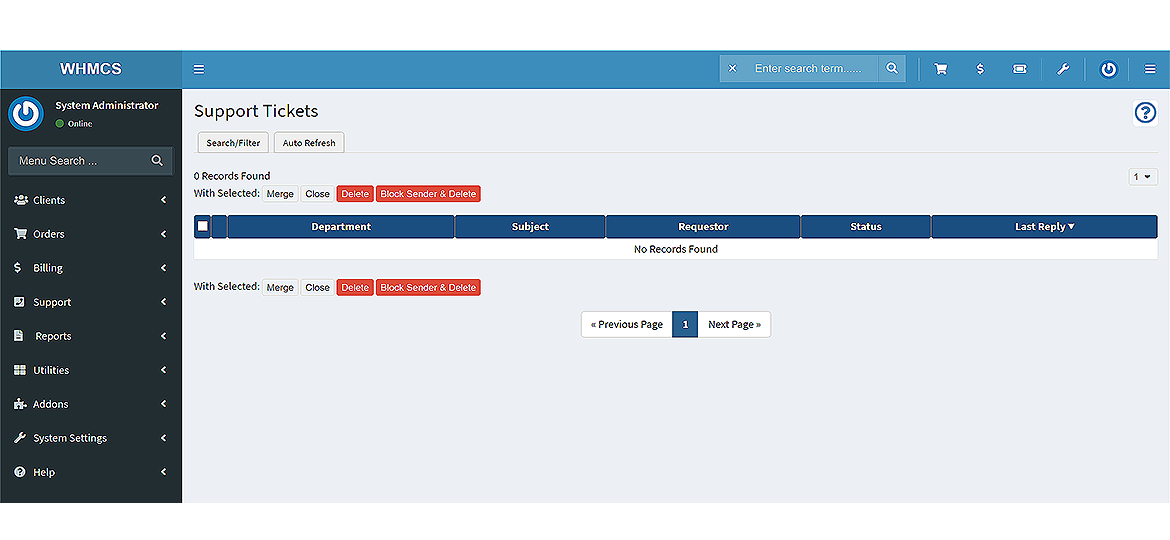 Lara WHMCS Admin Theme
Lara is a beautifully made WHMCS administrator theme that looks sleek to the eye. The vibrant colours really make the WHMCS admin area come alive. If you hate the dull greyness of the standard WHMCS admin theme then this is something to consider. Lara is fully compatible with the latest version of WHMCS and is also compatible with all the features WHMCS has to offer.
Install & Setup
Installing Lara theme is simple and fast. The download contains two folders. The theme and a module settings folder. Upload these to your WHMCS install and activate the module settings module and you are done. Lara works right out of the box. To start using the theme navigate to your administrator account in WHMCS and select My Account. From the template section choose Lara and click save.
Responsive Design
It's even more important these days that we have access to the area that controls our business from wherever we are. Although later versions of WHMCS are now responsive, Lara was able to bring you this responsiveness feature way before WHMCS introduced it. That gave Lara a huge selling point in the past. Even now, Lara performs better than the default WHMCS admin theme.
Google Analytics
Lara includes a fantastic feature for Google Analytics. A widget that allows you to view your statistics directly from the WHMCS admin area. You can see user sessions, countries, operating systems and other Google Analytics metrics but, what makes it special is it integrates your orders and revenue over the analytics data. Epic!.
Internal Communication
If you have multiple staff members Lara comes with a free staff chat widget allowing communication with other WHMCS administrators. The staff chat widget allows for multiple languages like Chinese, Russian, Arabic, Japanese and includes sound notifications when you have a new message.
---
Share
Theme Price
Lara is another bargain theme priced at $14.99 per domain. The module design features and uses it's priced very competitively. You can choose an unlimited domain license for $49. Optional installation is $14.99. Support and updates is charged at $14.95 per year but you can get discounts if you buy more years.
Theme Details
.