Collect & Protect With The WHMCS Support Module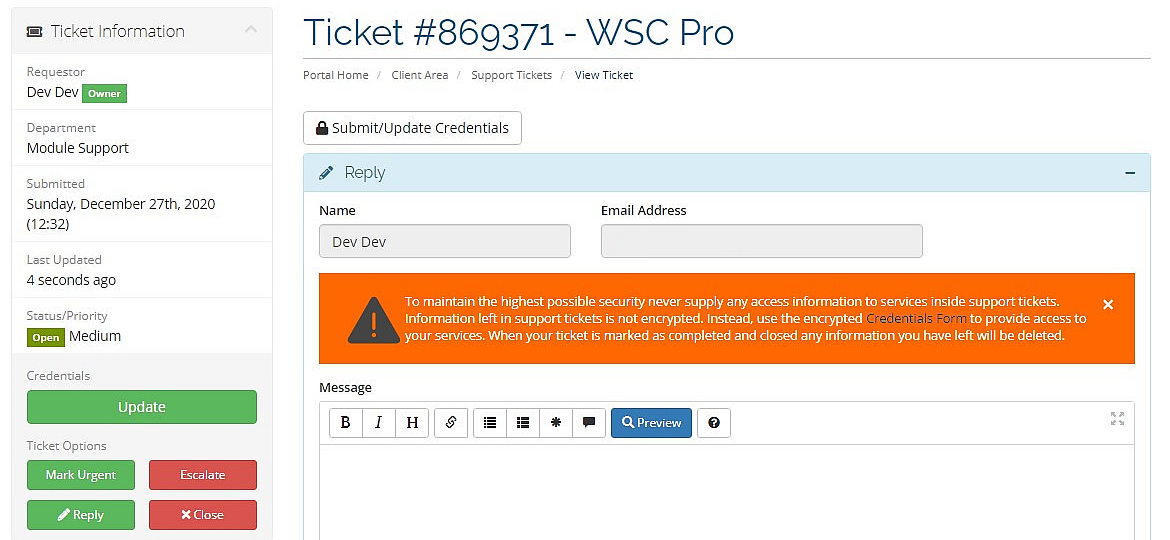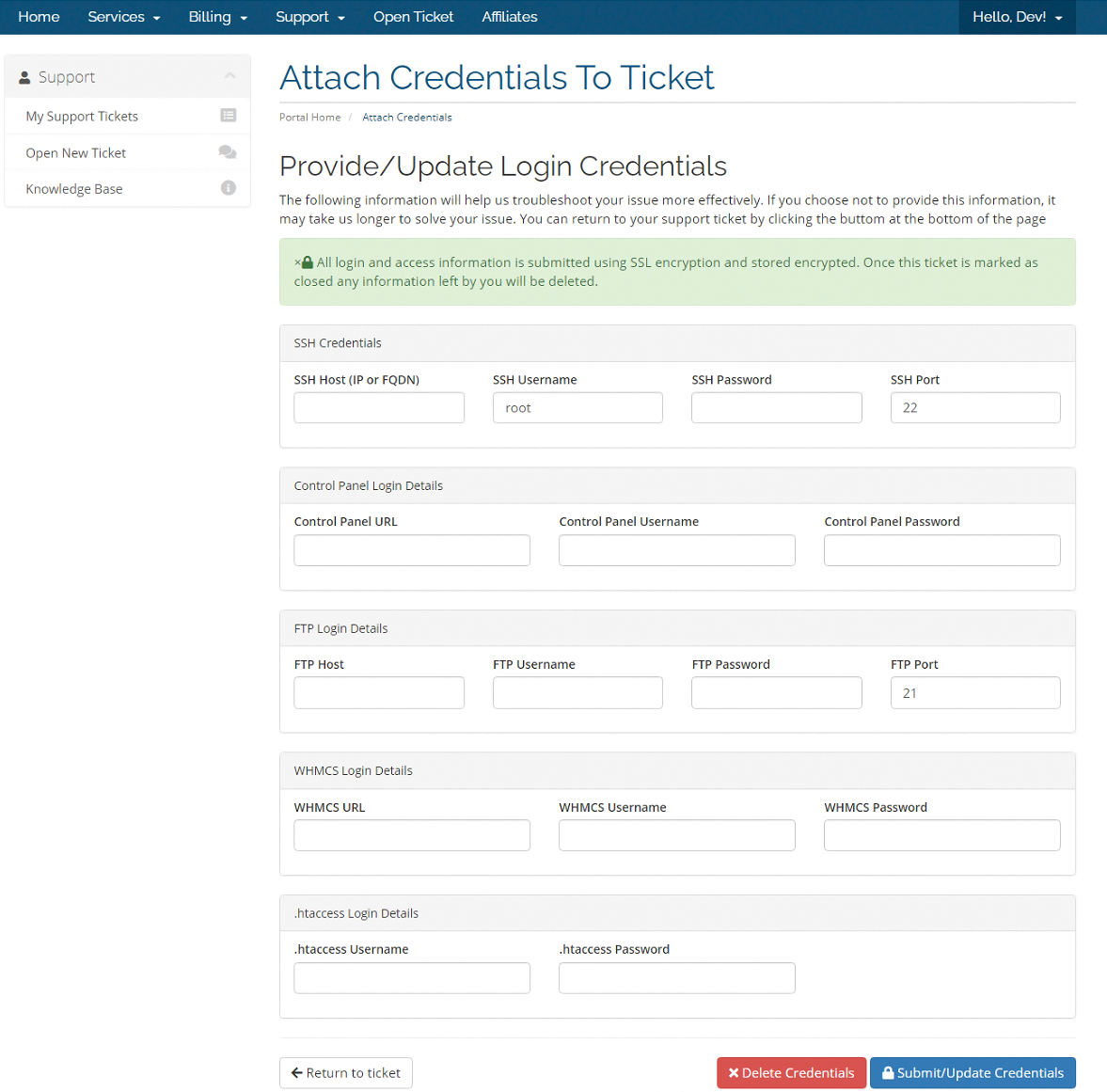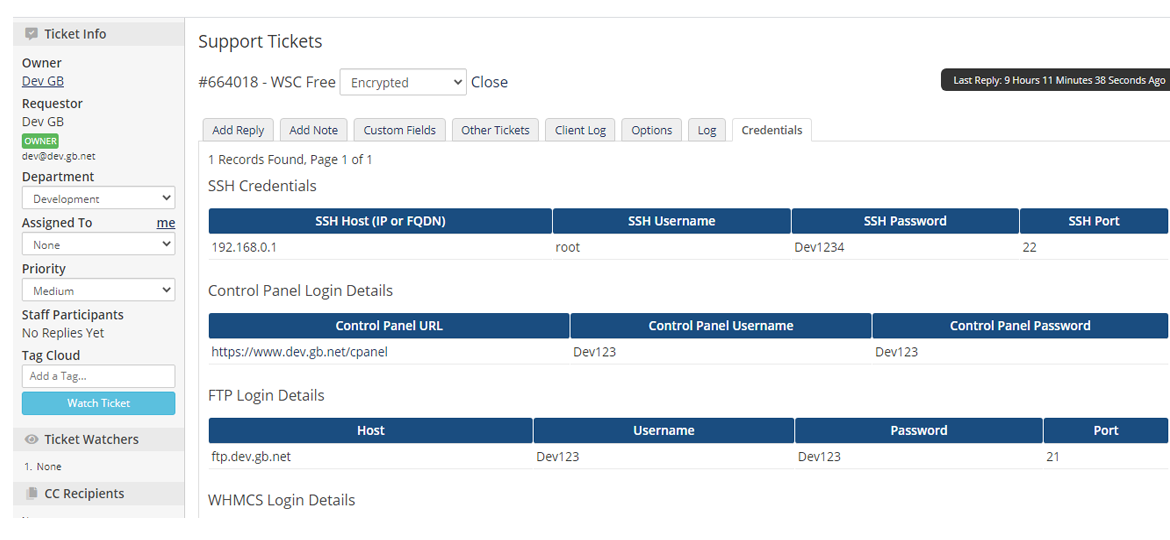 WSC Pro
Dealing with customers and ensuring your customers have the perfect experience is key to your business succeeding. Deliver bad customer service and you will lose customers. WSC is a WHMCS Support Module that aims to provide a range of tools to assist you in providing that excellent customer experience. WSC was originally designed as a way for a web host to collect information securely from their customers. Now developed by software consultancy company Dev GB, WSC has evolved into a support module offering a range of features that are useful when dealing with support delivered using the WHMCS support ticket feature.
Ticket Updater
WSC Pro includes a magical idea to automate certain tasks. In WSC this is called the ticket updater and here is where the magic begins. WSC try's to ensure your support team has all the necessary information to deal with the customer's support request. In many cases, this will require your support team to access the customer's service. WSC attempts to ensure you have access to the customer's service before your support team reviews the ticket. If the customer does not provide access for the support team, WSC will post a message to the WHMCS ticket reminding the customer that access will be required. When we reviewed WSC Pro the developer mentioned this feature will be expanded. In the current version, v1.7 you can have two ticket updaters. One for the credentials reminder option and one which can be used in a range of ways.
Because the developer has built in the option to set the ticket status after WSC updates the WHMCS ticket the ticket updater feature can be used for many reasons. You could update the ticket thanking the customer after 24 hours then close it. Or if the ticket remains open for 8 hours with no response from your support team, WSC could update the ticket with a custom message then set the ticket status to a custom value. Being able to set multiple ticket updaters is a great plus and something we have not seen in a WHMCS support module.
WSC Encryption
When WSC is installed, you are asked to enter an encryption key. The key can be letters and numbers higher or lower case. This is used to encrypt information that is submitted front-end on the credentials form by customers. The data is stored in your WHMCS database in hash format. Only WSC can decrypt this information and this is done when you search for the ticket number. Or by clicking the "Credentials" tab. If for some reason a user managed to gain access to your WHMCS database they would not be able to see any data left by your customers. And because WSC deletes customer data once the ticket is marked as closed. You actually only hold customer information for a very short time.
---
Share
Module Price
WSC comes in a free version called WSC Free and a paid version called WSC Pro. In the free version, you cannot change the form fields or use multiple languages or the ticket updater feature but you can still collect credentials and view them on WHMCS tickets. WSC Pro costs $29.99 per year and for the features the module offers, it's excellent value for money.
Module Details
.